AHPA event: NSW/ACT Branch AGM
24 Mar 2022, 1:00pm-3:00pm
Join the NSW/ACT Branch Annual General Meeting on 24th March 1pm for an exciting panel discussion followed by branch updates and annual meeting procedures.
Panel Discussion: We are bringing together a diverse group of public health academic and practitioners to discuss the impact of loneliness and social networks on health behaviours and well-being, and the evaluation of strategies to address these needs.
Meet out guest speakers;
Professor Ben Smith
Professor Ben Smith works largely in the Western Sydney Local Health District to support research, evaluation and capacity building in relation to prevention priorities in the region. He is Deputy Director of the Prevention Research Collaboration at the University of Sydney, an Associate Director of the WHO Collaborating Centre on Physical Activity, Nutrition and Obesity, and member of the Scientific Advisory Committee for Ending Loneliness Together. For over two decades Ben has collaborated with many government and non-government agencies in projects to address chronic disease, health behaviour, community engagement and health equity. Ben is a Fellow of the Australian Health Promotion Association.
Dr Katherine Owen
Dr Katherine Owen is a Biostatistician at the University of Sydney's Prevention Research Collaboration, within the SPRINTER (Sport and Active Recreation Intervention & Epidemiology Research) group. She has extensive experience in statistics, research, and evaluation, specialising in sport, physical activity, education, and public health. Her recent work focuses on the broad benefits of sport participation for children and adolescents, including academic performance and social connections.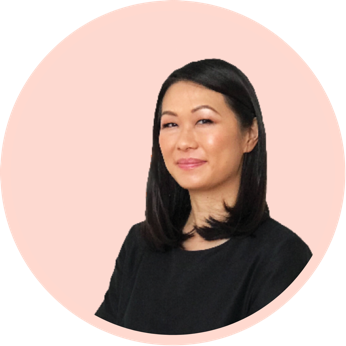 Dr Michelle Lim
Dr Michelle Lim is the inaugural Chairperson and Scientific Chair of Ending Loneliness Together, and the Co-Director of the Global Initiative on Loneliness and Connection (GILC).
She is considered the leading Australian scientific expert in loneliness, with more than 100 national media appearances to date. Dr Lim was appointed by the World Health Organisation to help steer the upcoming Commission to Social Connection.
Dr Lim is a Research Fellow at the Iverson Health Innovation Research Institute and Centre for Mental Health at Swinburne University of Technology. She is the Director of the Social Health and Wellbeing (SHAW) Laboratory which generates evidence-based research in loneliness.
Her research involves understanding the drivers of loneliness over time and developing consumer-relevant and effective digital interventions to reduce loneliness. Dr Lim is also a chief investigator on the NHMRC Special Initiative in Mental Health – ALIVE National Centre for Mental Health Translation.
Dr Lim is also a practising clinical psychologist and a Board approved psychology supervisor.
AGM Details;
Date: Thursday 24th March 2022
Time: 1:00 pm AEDT
Venue: Online Zoom webinar
Meeting URL: https://uws.zoom.us/j/82810330550?pwd=emtqUXdKMytGT3BzK2NScnAycEpHQT09
Meeting ID: 828 1033 0550
Password: 435749
Phone one-tap: +61280156011,,82810330550#,,1#,435749# or +61370182005,,82810330550#,,1#,435749#
Click here for the Meeting Agenda